Rehired employee does not have access to Socialtext Dashboard
Applicable Product:
Applicable Release:

Summary:


When an employee leaves the company, the company deactivates the user's ST account. Deactivated users remain in the database, they are shifted to the "Deleted" account and removed from all other accounts and workspaces. This results in the user no longer having access to the system, but retaining any historical usage and content creation references.
When an employee is rehired their ST user accounts can be reactivated by:
assigning them to another Primary Account (other than 'Deleted')
re-inviting the user to groups and workspace(s)
assigning a new password via the command line or having the reactivated user visit I Don't Know My Password from the login page. (not an option based on SSO deployment)
In some situations the user may be reassigned to another account but the Primary Account indicator is not selected – which prevents the user from accessing the Socialtext Dashboard.
A "healthy" user's ST profile under Accounts should look like this
A deleted user's ST profile would look like this

An "unhealthy" rehire employee's ST profile might look like below (with the Primary selector still in Deleted Account).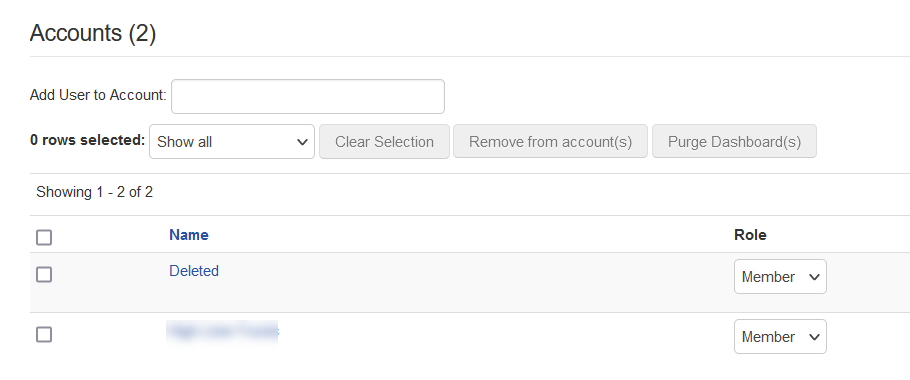 To correct the user access issue in this case – simply select desired account as Primary under the rehired user's ST profile (as illustrated in the "healthy user"). Organizational Admins with Socialtext Business Admin Permissions have the ability to make this user profile adjustment.




Created : Jennifer Waselchuck
Reviewed:12/13/2022