Permissions in Report Wizard
Applicable Product
Applicable Release:
Summary:
You can control who can access or change reports created in the report wizard.
Keywords:
Permission, Report, Report Wizard
Go to > Report Wizard > Open the report you want to create permission

Click on the Summary Tab.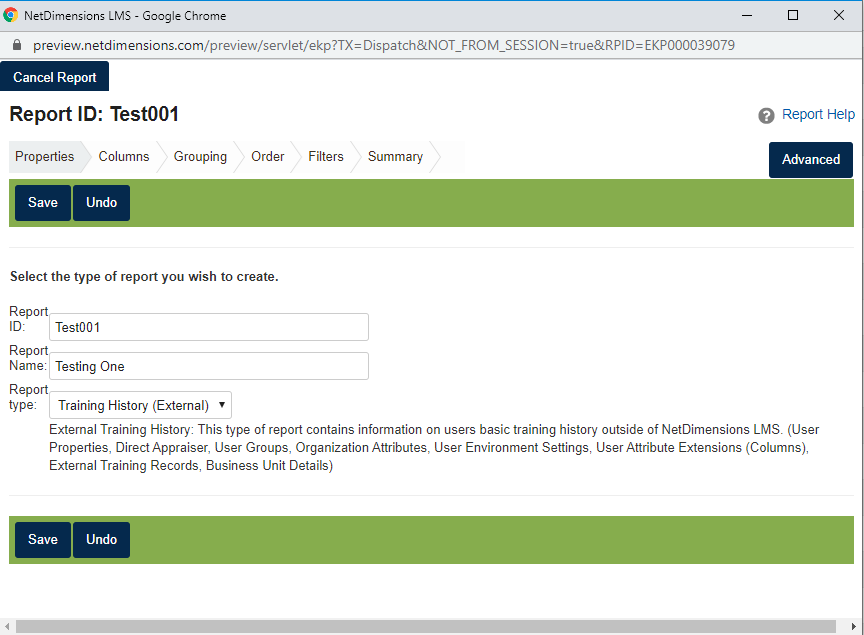 3. In the Output Format section, you can see the Permissions button.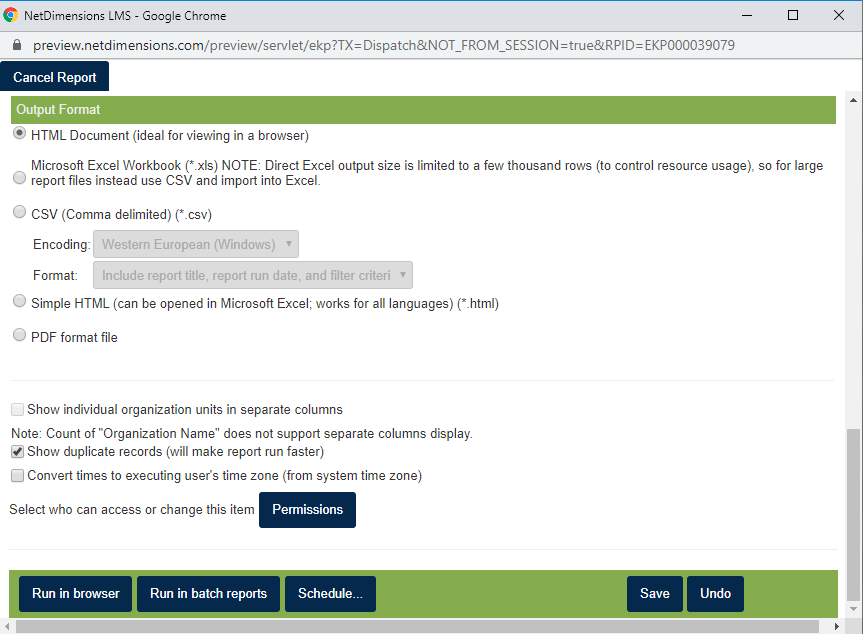 4. Clicking on the Permissions button, it will open a standard Permission selector window where you can configure who will have Read-Only Access or Unrestricted Access to the report.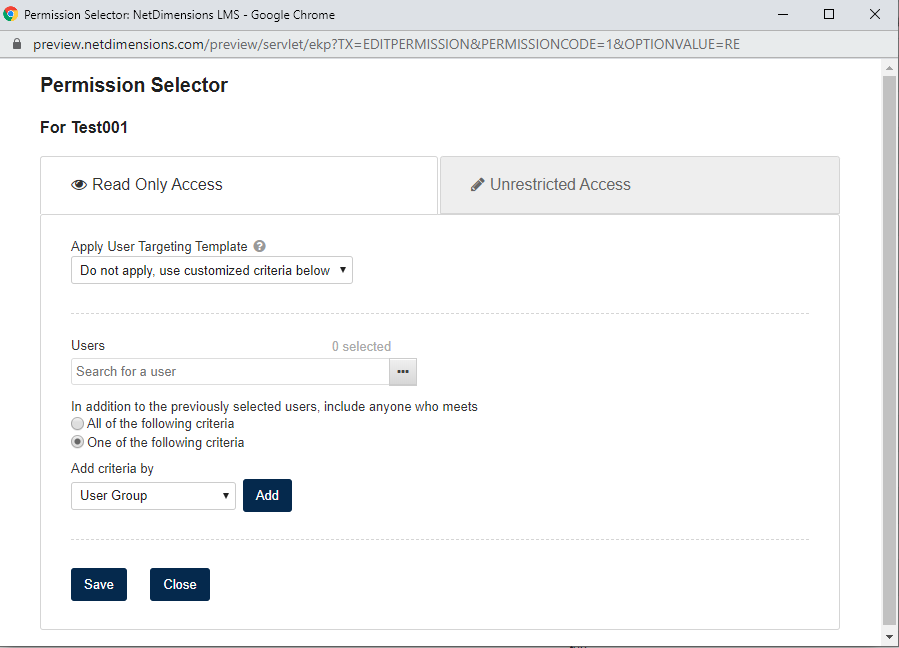 5. The permission in the Report Wizard will also apply the standard targeting criteria for users. You can refer to this wiki link for more details on configuring these criteria: https://wiki.netdimensions.com/confluence/display/NUA/Standard+Permission+Selector