Incentive Target Eligibility Criteria
Applicable Products
Talent Management - Compensation

Applicable Releases
21.07 and later

Summary
An Incentive Targets SmartGrid is available for use in the eligibility options of Salary and Incentive plans. 
Detailed Information
The Incentive Targets SmartGrid for use in eligibility criteria is found by navigating to Menu > Talent Management Administration > Compensation Administration and select: 
Salary Planning > Eligibility Criteria 

Bonus Planning > Eligibility Criteria 

Stock Planning > Eligibility Criteria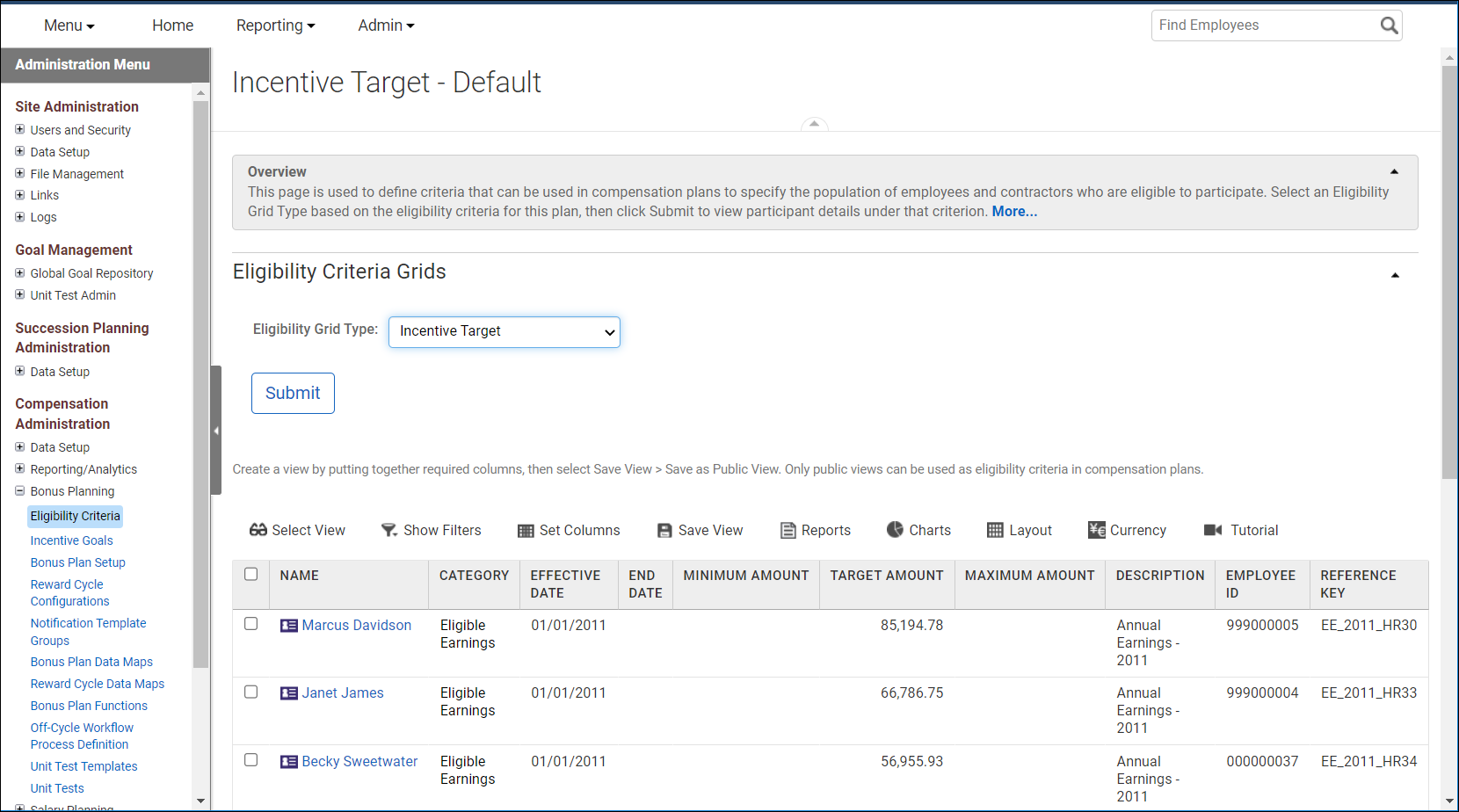 Administrators can use the default view or create new views and then select them in Compensation plans when configuring eligibility criteria on the plan's Eligibility page. 
The grid and views are also available on the Plan Processing page when selecting a view to remove from the population.