Applicable Product:
Applicable Release:

Summary:
You can review a session's participants for sessions to which you have read-only or unrestricted access.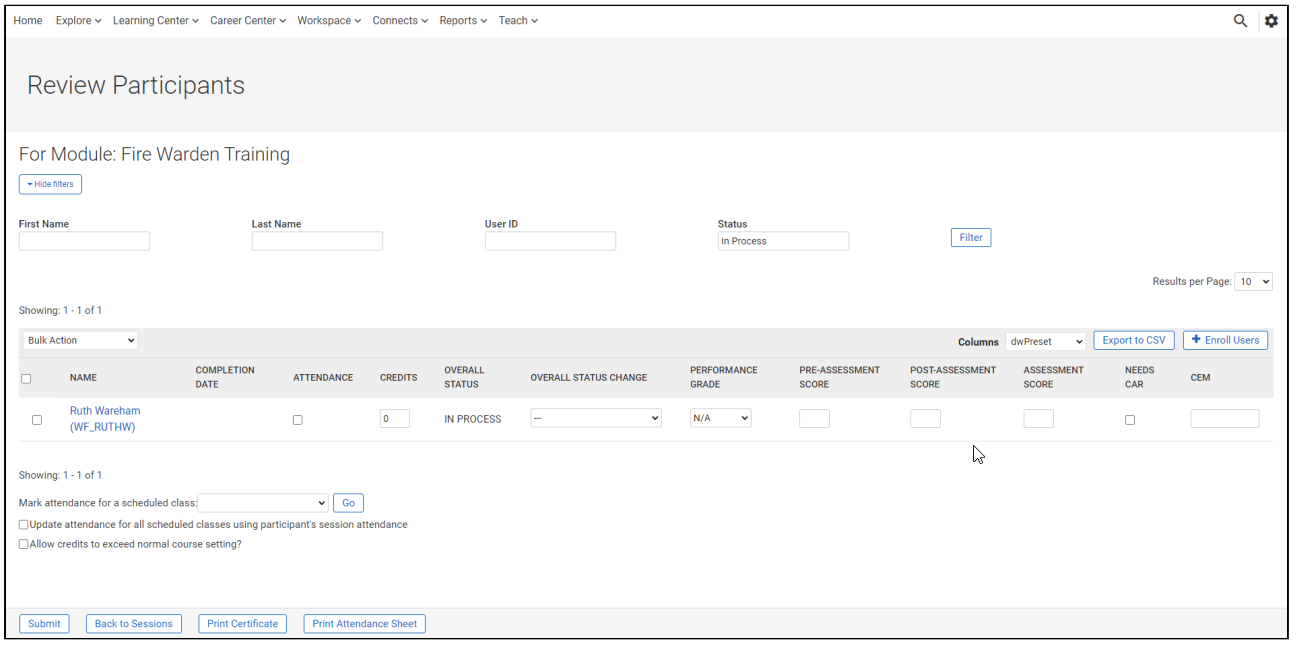 Figure: Review Participants page, filtered on transcript status
In the Review Participants page you can:
Filter the particiapnt list
Customize the participant list
export the participants list to a CSV file
Print certificates
Print an attendance sheet
Depending on organization settings, role access, and permissions, for participants in the list you can:
Enroll them in a session
Update the attance sheet
Update their review record, for example:

Update credits
Change overall status (also available as a bulk action )
Set a performance grade
Set a pre-assessment score
Set an assessment score

Grant additional attempts
Update additional enrollment information
View a particiapnt's transcript details and exams
Update their learning status
You can change the status and mark attendance for multiple participants in bulk, via the Bulk Action drop-down list.

To review session participants, select Review Participants from a session's action menu in one of the Teach
page tabs.
Keywords:
Instructor, Review Participants