Applicable Product:
PeopleFluent Learning
Applicable Release:
All Versions


Summary:
The LMS supports all learning types including online courses (internal or external), virtual classes (live and archived), instructor led classroom sessions, workshops, on-the-job training and assessments, and blended learning programs that combine any of these types along with exams or quizzes as needed.
Each type of learning modules has its own configuration requirements and properties. For this reason you cannot change a learning module's learning type once you have created the module.
Table: Types of learning module you can create in the LMS, subject to licensing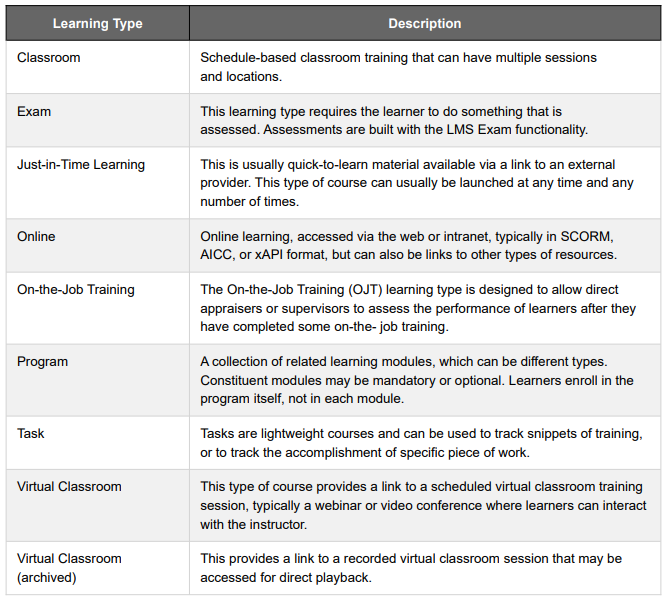 Other Learning Types supported by the LMS are:
Certification
Workshop
External
Book
CD
Video
Audio
These learning types can be enabled and disabled in the Catalog System Configuration settings.
Book, CD, Video and Audio represent physical media with a specific location. For digital media, a different type can be used.