How to manually roll up workflow in a completed Reward Cycle
Applicable Products
TM - Compensation

Applicable Releases
All

Summary
When compensation cycle planning is complete it is necessary to close out the cycle properly to remove any tasks or processes from end user dashboards and prevent any subsequent revisions. If the 'Mark Process Complete' button is not available it may be necessary to manually roll up workflow first.
Detailed Information
First verify all planning is complete. If so, administrators can manually roll up workflow then mark the process complete to lock the worksheets and prevent anyone other than administrators from accessing them.
First navigate to the proper reward cycle and click the Manage Workflow tab. Click 'Submit' as shown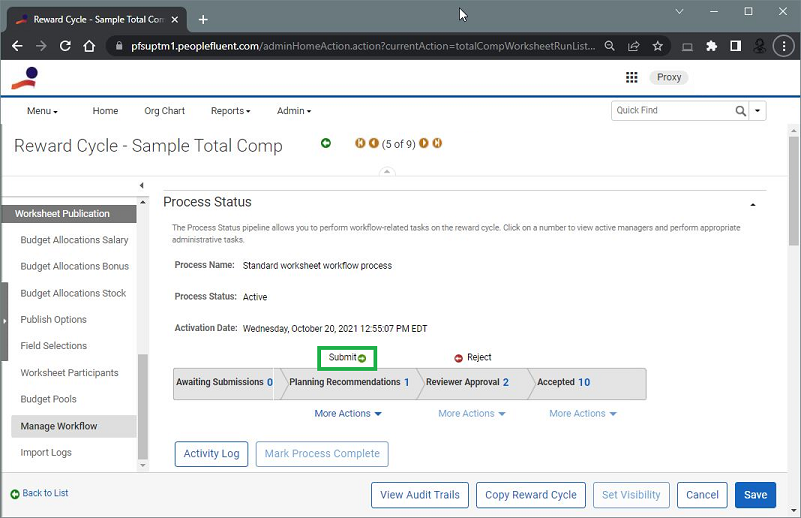 Enter comments if desired, check send notifications if you choose to generate system emails, then click 'OK' as shown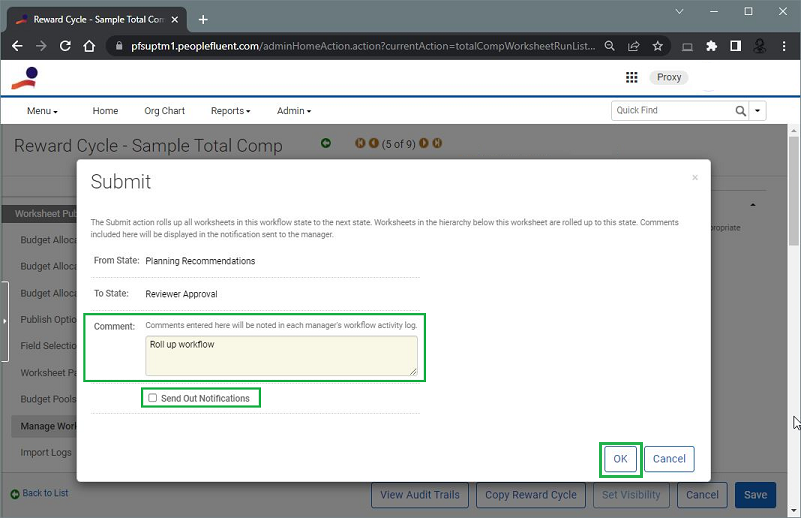 Click OK on the popup window to confirm Submit action as shown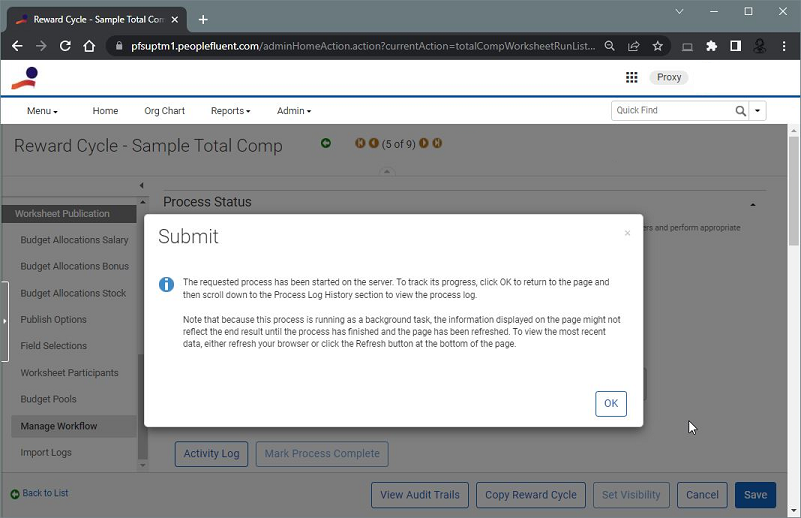 Once all workflow has been manually rolled up, the 'Mark Process Complete' button will become available as shown