To Stop Participant Initiation Process If Enabled By Mistake
Applicable Products
Talent Management - Performance
Applicable Releases
ALL
Summary
This article provides steps for administrators to take in order to stop participants from being initiated into a plan if the auto-initiation was enabled by mistake. We understand there may be scenarios when this auto-initiation process is enabled and there is an issue where you will need to correct the eligibility criteria. 
Detailed Information:
You will first need to log a support ticket explaining what happened and why we need to stop the process
The support consultant will work with our internal teams to get the auto-initiation process disabled which prevents participants from being entered into the plan's workflow.
 Also, you can turn off (disable) the auto-initiation setting on the plan as well while this request is being processed. Under the workflow process management page, you will see the section Auto-Initiated Settings.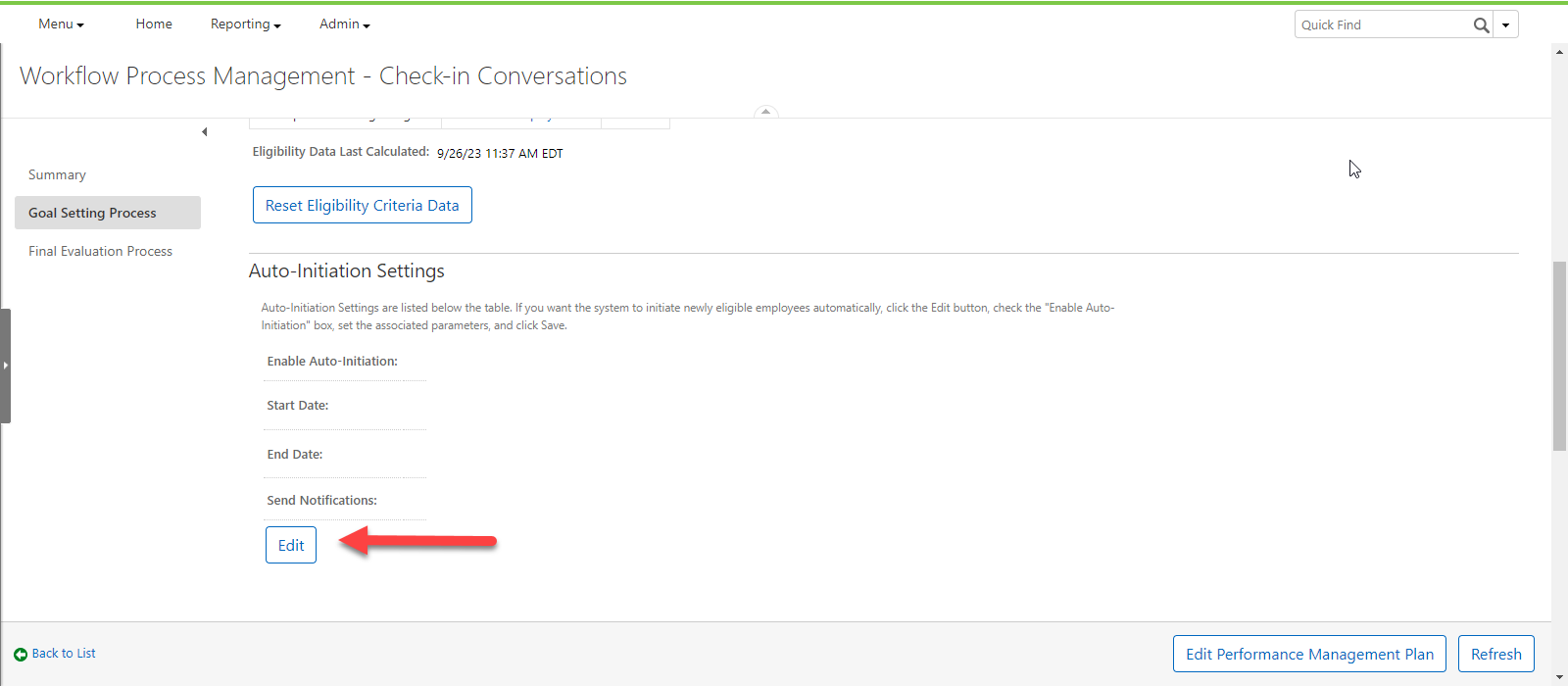 4. The support consultant will notify you via the ticketing system when the process has been turned off.
Note: Once, the process has been turned off and the participants have been removed from the plan the admin can then take the necessary steps of updating their criteria or plan settings accordingly then re-initiation the participant population into the plan as needed.