Applicable Product:
OrgPublisher
Applicable Release:
All legacy versions (11.x and earlier)
Problem
How can I publish charts that can be viewed on mobile devices such as Smart Phones?
Solution
In order to view charts on mobile devices such as Smart Phones you will need to publish your chart using the Cross Browser > Thin Client option.
1. Launch your Publish Wizard, select a definition to update or create a new one.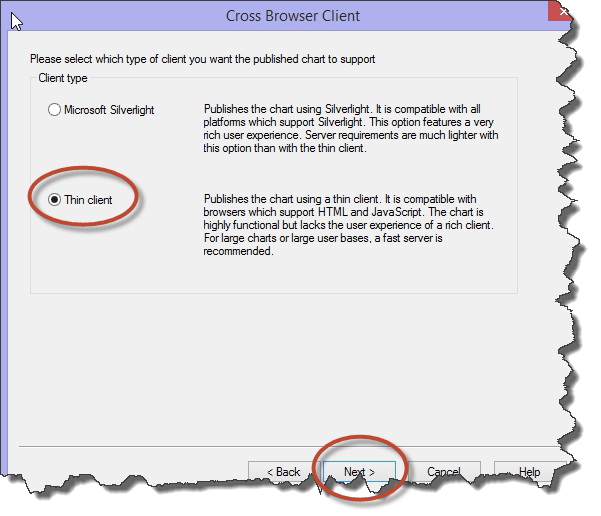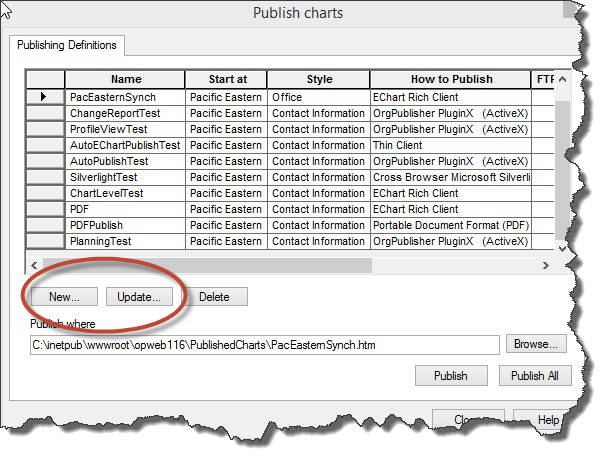 2. Go through the Wizard entering as normal until you come to the Interactive Type. Select Cross Browser and click Next.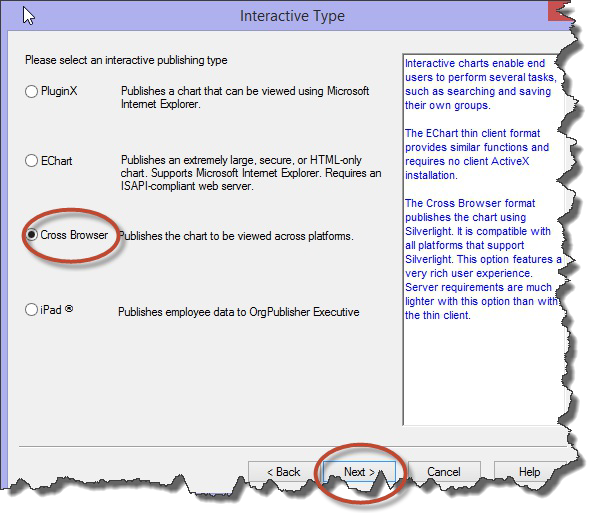 3. In the Cross Browser Client window select Thin Client and click Next.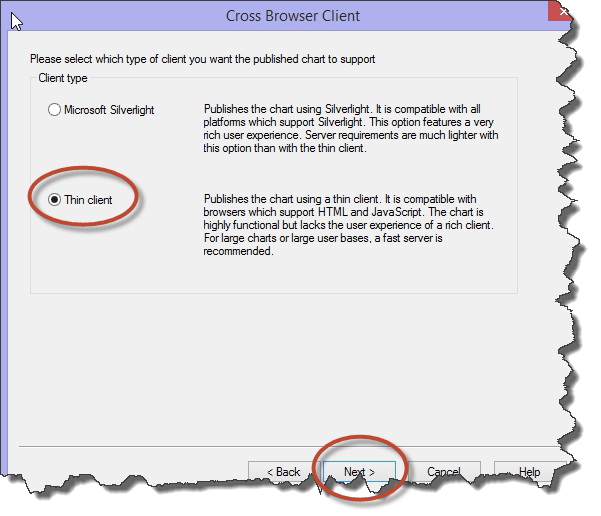 4. When the chart is published send the URL to your mobile users.

5. Finish the Wizard by clicking Next and input any options you need. Make sure you include the URL for the chart location. This is how the browser will reach the chart.
NOTE: Due to the size of the screens on Smart Phones consider creating a unique publishing definition for Smart Phones and limiting box sizes and the amount of information contained within a box.