Adding PeopleFluent KZO or YouTube video in TM Dashboard
Applicable Products
Talent Management
Applicable Releases
All
Video: Adding a Video to the Talent Management Dashboard
Click here to watch the video full screen.

Detailed Information
Any video uploaded to a website, that can provide the video "embed code" can be added to TM My Dashboard > Explore widget.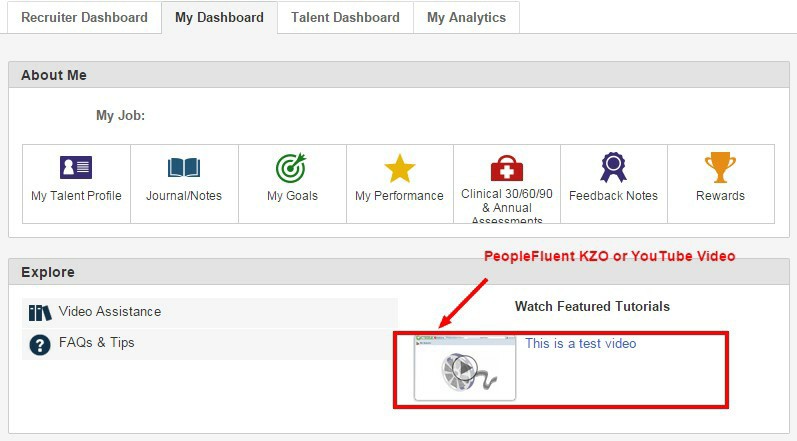 Step 1
Get the embed code for videos.
YouTube-
Embed code for YouTube videos can be obtained from YouTube > Share feature > Embed.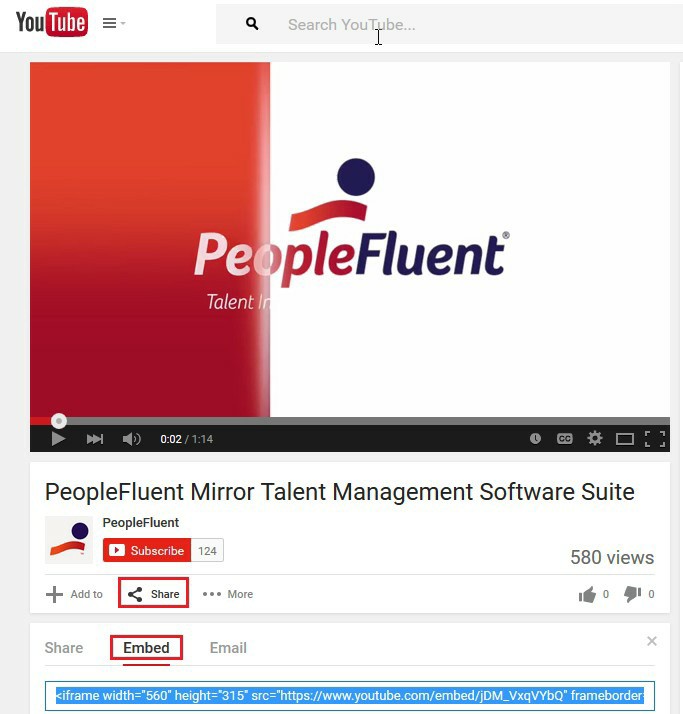 Instilled (aka KZO)-
HTML Embed code for KZO videos can be obtained from Video > "Share This" feature.
Make sure the offline viewing is enabled in the video.

Step 2
TM configurations
Turn on "Assistance Configuration mode" from Admin > Turn Assistance Configuration mode on.
Navigate to My Dashboard.
Under Explore widget, click on +Video Topics Library.
Click on Add
Enter Video Topic details and Save
Add the roles if this video is role specific and should not be visible to all roles.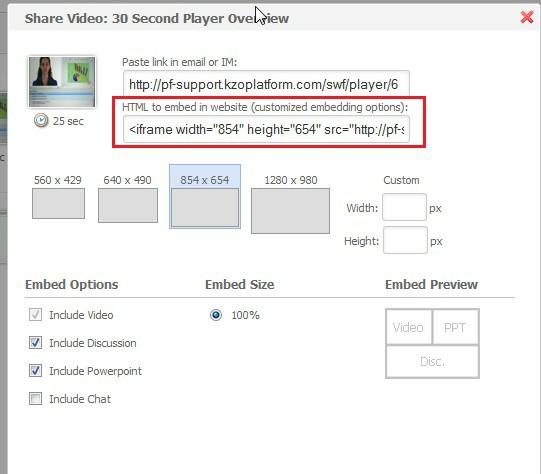 Once saved, Click Add under Topic Data.
7. Enter a file name > Check Overridden flag > Enter the embed code from above in Custom URL text box and Save.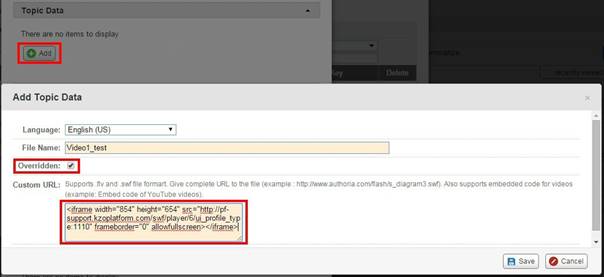 8. Under Video Topics Library > find the video name > select the video and click on Assign To.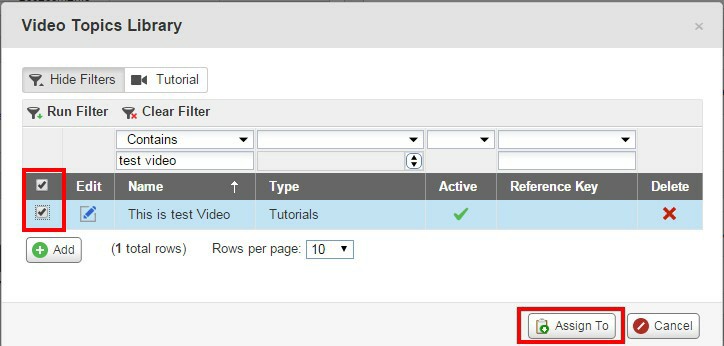 9. Refresh the dashboard and the video should be available there.
Note- TM supports only secure URL (https) videos.