How to Store Planning Charts on the Server
Product
OrgPublisher
Applicable Release:
All
Problem
Is it possible to host the Planning charts on the server?
Solution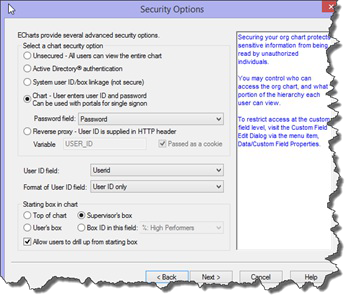 The default storage for the Planning charts is on the local drive but you can certainly store them on your server as well. If you decide to store on the server you will need to make the Planning chart secure. You will go through the publishing definition as normal and set a security level for the chart.

Move on through the definition until you reach the Planning Storage settings. Here you can choose to store on the local drive or to store on the EChart server. Enter the path to the folder where you want to store your Planning Charts. Make sure it is secured so the EChart server can access it but not HTTP requests. This will prevent unauthorized access to the Planning charts.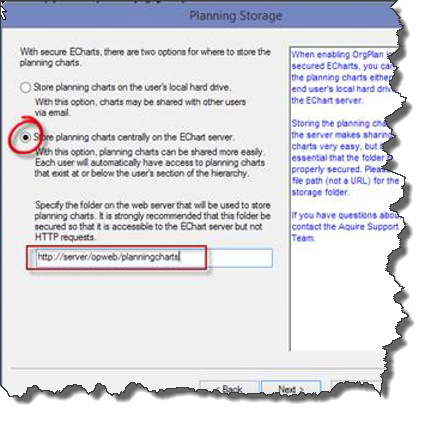 NOTE: Currently, there is a known issue where the planning chart has to use HTTP:// only. Using HTTPS:// can result in an error that is caused by the plugin which limit it to only use HTTP