File Download Security Warning
Product:
OrgPublisher
Applicable Release:
All versions
Problem:
We are publishing a Thin Client chart. I'm getting the following after publishing.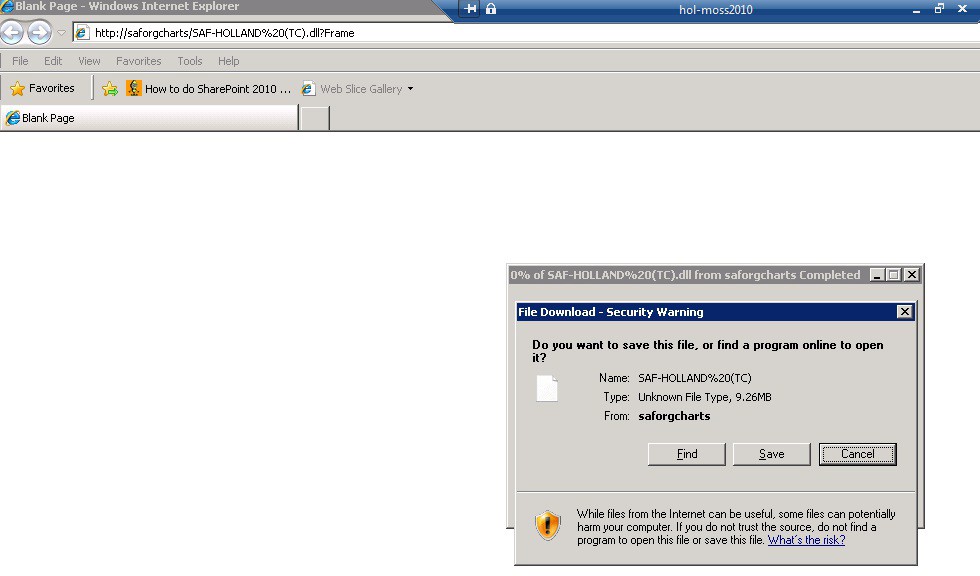 Solution:
This behavior can come up if the ISAPI-dll is Disabled for the folder that contains the chart files in IIS.
1. Open the IIS Manager Console and drill down to the folder containing your charts. In this example, the charts are in the Published Charts folder. Yours may be in a different folder.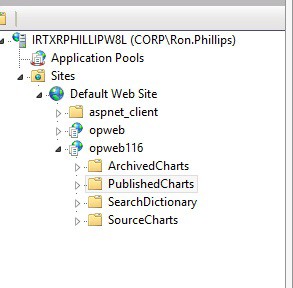 2. In the main frame of the IIS Manager you will now see multiple selections. Look for the IIS section and double click Handler Mappings.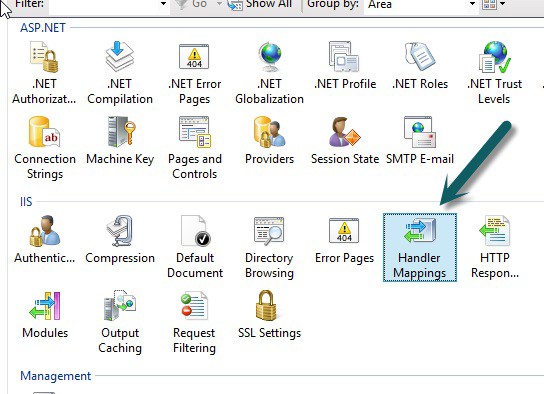 3. The main frame will now display a list of Enabled and Disabled Handlers. My guess is you will see ISAPI-dll at the top under the Disabled heading. If it is not there check the main list and verify it is present under the Enabled heading. The Handlers are listed alphabetically. If ISAPI-dll is in the Enabled list you can stop here and let us know by contacting Support.

4. Click ISAPI-dll to highlight it. You will now see an Edit Feature Permissions selection in the Action field on the far right. Click this selection.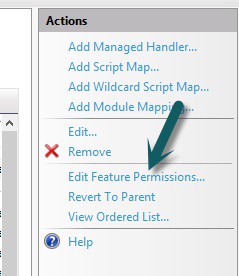 5. This will open the Edit Feature Permissions box. Select Execute and click OK.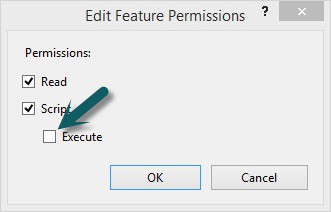 6. ISAPI-dll should now be listed in the body of the Handlers under the Enabled heading and should show Enabled to the right.

7. Check your chart again. You should now be able to view the chart normally.