How to re-enroll previous completed users after a year of completion (365 days)
Video: How to Re-Enroll Users after One Year
Due to compliance, most companies want their users to take again the same module after a year.

In the Peoplefluent LMS it's possible to set the re-enrollment after 365 days. The count will be based on the Completion Date transcript record of the user on the module.

You will have to setup your module to allow the re-enrollment after 365 day(s) under 2.5 Define Enrollment Policy setting in Catalog Editor
1. Go to Manage Center >> Learning >> Catalog General Settings >> Learning Modules
2. Create a new Learning Module or Open an existing Learning Module
3. Go to 2.5 Definer Enrollment Policy
4. Select the option Allow re-enrollment after numbers of day(s) and enter 365 as the value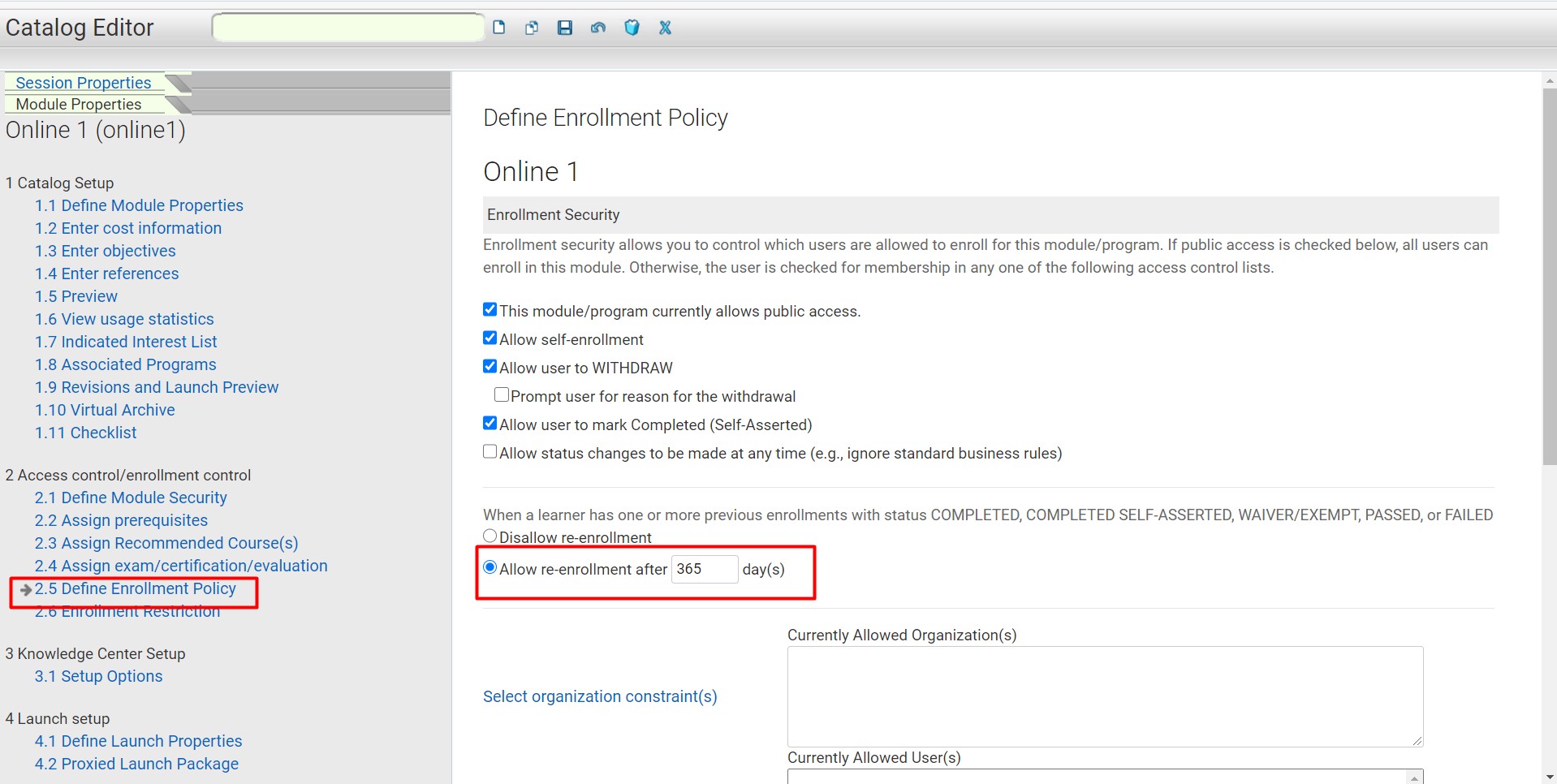 Apart from using the Allow re-enrollment after number of day(s) functionality, you will also need to enable Auto-enrollment on the module and set a criteria (depending on which users you want to be re-enrolled again). Users with previous enrollments with status COMPLETED, FINISHED USING, WAIVER/EXEMPT, PASSED, or FAILED will be re-enrolled back again on the course after 1 year.

5. On the same Learning Module, go to Session Properties >> 13. Auto-Enroll
6. Enable the option Allow offline auto-enrollment
7. Assign the necessary Auto-Enroll Targets and then click the Set Auto-Enroll Targets button