How administrator's can update users business email address when application is integrated with iPaaS
Summary
How administrators can update a users business email address when application is integrated with iPaaS
Applicable Products
All Talent Management
Applicable Releases
11 and greater
Detailed Information
After an IpaaS implementation, the Business Email address of a user appears in read only mode in the user's profile and cannot be edited.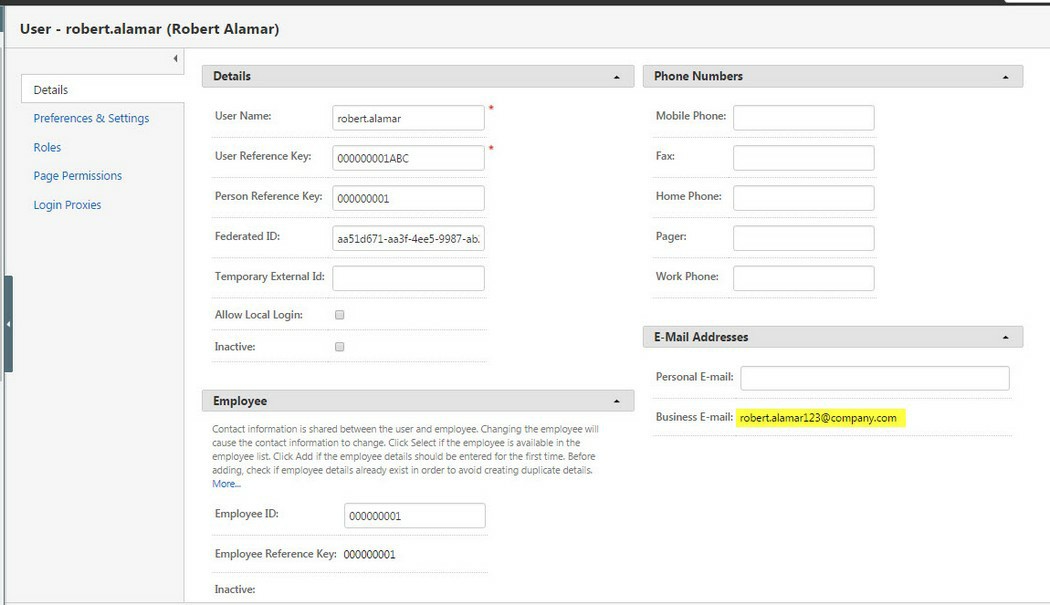 Solution:
The business email address can be modified from the employee's Talent Profile. Go to:
Primary Navigation Menu -> Talent Profile
Select the employee to be modified
Select the 'Personal Information' tab
Locate the 'Business E-mail' field
Modify as needed
Save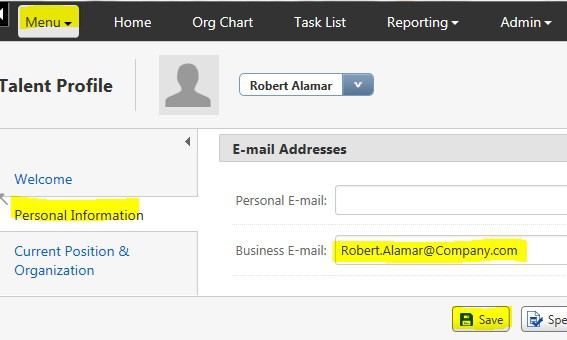 Lastly, you will need to go to the 'User' record; Edit'; and do a Save.
This action will update the iPaaS user record.
Alternatively, you can submit a 'Users' feed. This will also update the iPaaS user record.

Now if you were to do search for that user, the new Business Email address will show up.