Organization Member Permissions
Video: How to Set Organization Member Permissions

"Organization Member Permissions" is available under Manage Center > Users > Organization Maintenance > right-clicking on an organization node reveals a context menu allowing Add, Edit, Move, and Delete actions. The Add and Edit options can be used in order to amend Organization Member Permissions.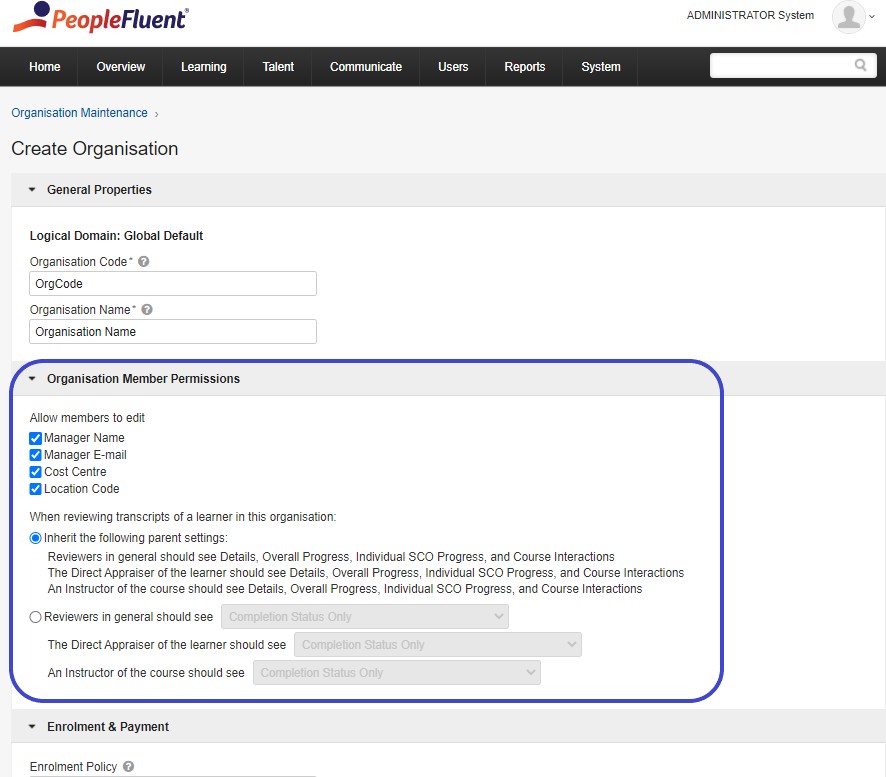 Allow members to edit – the options listed here are referring to the fields found against the My Profile > User Administration tab allowing users to amend their information.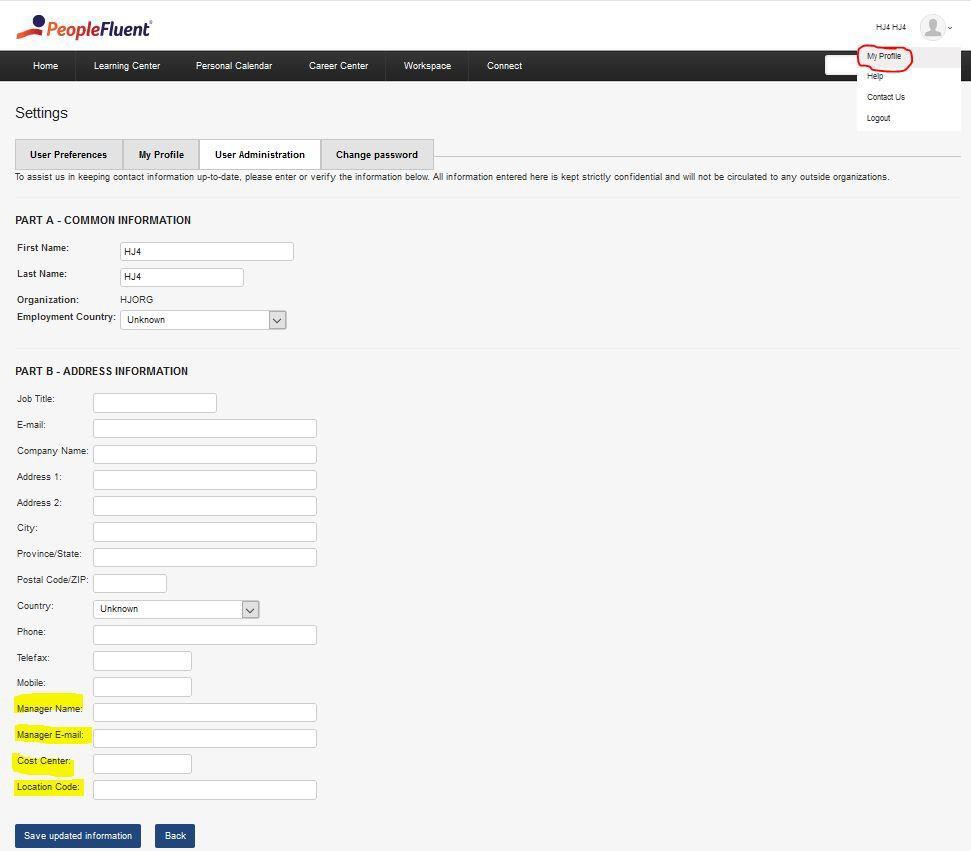 If any of the Organization Member Permissions are unchecked they will no longer appear in the User Administration tab.
In order for a user to have access to the User Administration tab they will need to have the role setting Address Change against their role in Manage Center > Users> System Roles.


When reviewing transcripts of a learner in this organization – You can select what permissions individually a user type will have when reviewing a learner's transcript of the organization.
The different types of user types are Reviewers, Direct Appraiser and Instructor.

Inherit the following parent settings – uses the settings of the parent organization set for the user types. *option available only for when editing child organizations*

You can determine whether a user type can see the following options when reviewing a learner's transcript:
Complete Status Only Details and Overall Progress

Details, Overall Progress and Individual SCO Progress

Details, Overall Progress, Individual SCO Progress, and Course Interactions